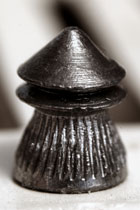 For anyone interested in shooting any of the above disciplines,(we do have children as young as 10 shooting air rifles) we are open every night of the week Tuesday to Friday from 7.00 p.m. and Sunday mornings from 10.00 a.m., but please ring the Secretary on 01429 426331 48 hours in advance of you turning up at the club.
We have all the equipment you will need to participate and charge £1.50 per night for visitors.
At the moment subscriptions stand at £27.50 for Juniors, £85 for Seniors (over 18 years of age).
We also have a Social Membership at £10.00 for people who just prefer to come in and learn first by watching and this can be updated later.
Addtional:
We also have a fully stocked Canteen of tea, coffee, chocolate and soft drinks, chocolate bars, biscuits, crisps, nuts and sweets at competitive prices.